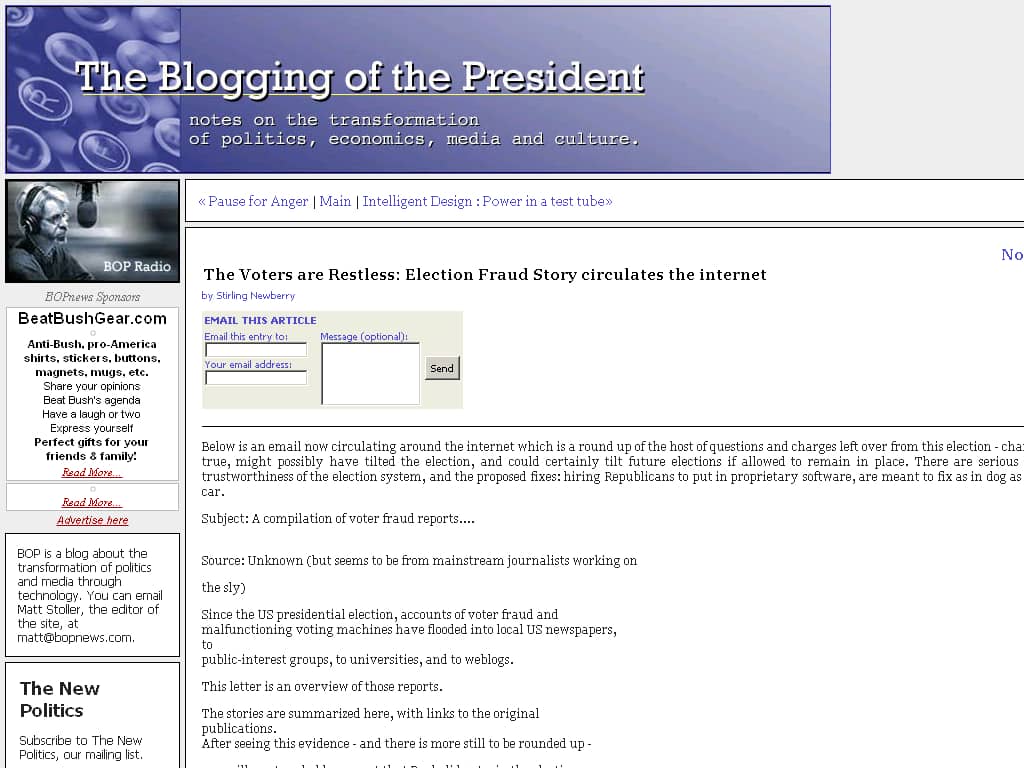 BOP News
The Blogging of the President, aka BOP News, was a blog that ran from 2003 to 2006. The website was a place for people to post and read articles about political, economical, and social issues. As a liberal-leaning platform, much of BOP's content focused reporting, and often criticizing, the policies of George W. Bush's administration. Writers provided their readers with coverage of the 2004 election, and analyzed the reasons behind Bush's victory after the results were officially announced. The site grew less active as its creator, Christopher Lydon, became increasingly involved in other projects.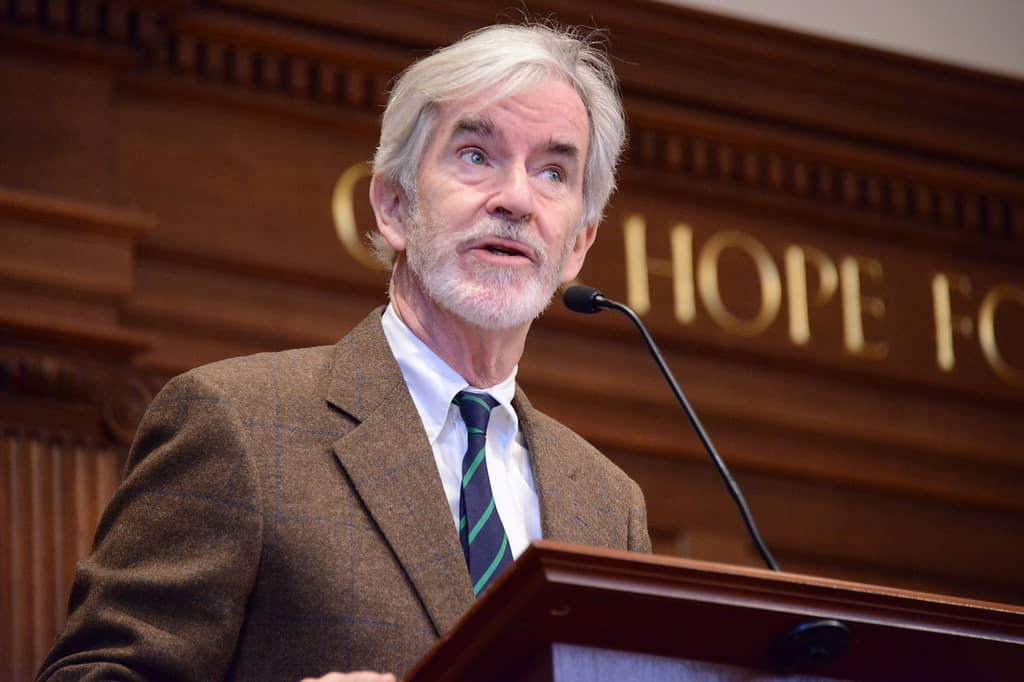 Christopher Lydon
Before launching BOP News, Lydon was a journalist for The New York Times and an anchor for a news station in Boston. Throughout the 90s, he hosted the radio program The Connection for WBUR. In 1993, Lydon ran for mayor of Boston, but didn't make it past the primary stage. He is probably best known for his work on Open Source, an audio program that describes itself as "an American conversation with global attitude." He is also the subject of a song by The Dresden Dolls called "Christopher Lydon."
Open Source
Open Source began as a blog back when Lydon was still working on The Connection. In 2003, Lydon started recording interviews about blogging and politics and posting the audio files in addition to his text posts. In July of that year, one of these interviews was released as a downloadable MP3 on an RSS feed, something which had never been done before. This means that Open Source is the world's first podcast, a format that has since grown into a popular way for listeners around the world to stay informed and entertained. The show is still releasing new episodes, both as a podcast and as a radio show on WBUR.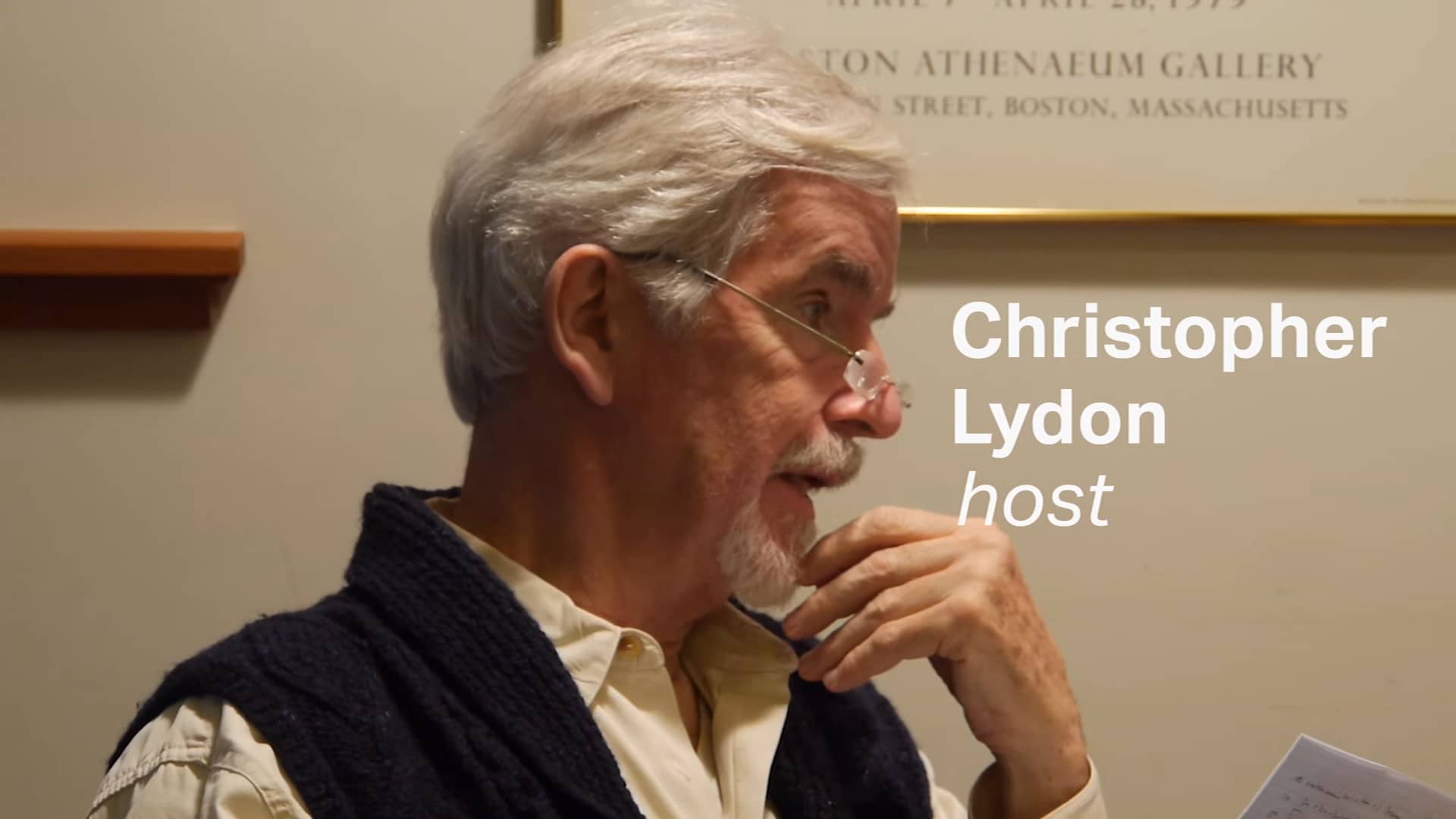 The Making of the President
The name "The Blogging of the President" is a reference to a series of books called The Making of the President by journalist Theodore White. These books covered the presidential elections of 1960, 1964, 1968, and 1972. The first installment, about the election of John F. Kennedy, was an enormous success. It won a Pulitzer Prize, stayed on the best-seller list for months, and left a lasting impact on political journalism. White got up-close and personal with Kennedy in a way that was revolutionary at the time, and journalists soon realized that the public was interested in knowing about the details of their politicians' day-to-day lives. White later regretted being responsible for the change, noting how obtrusive this brand of journalism had become.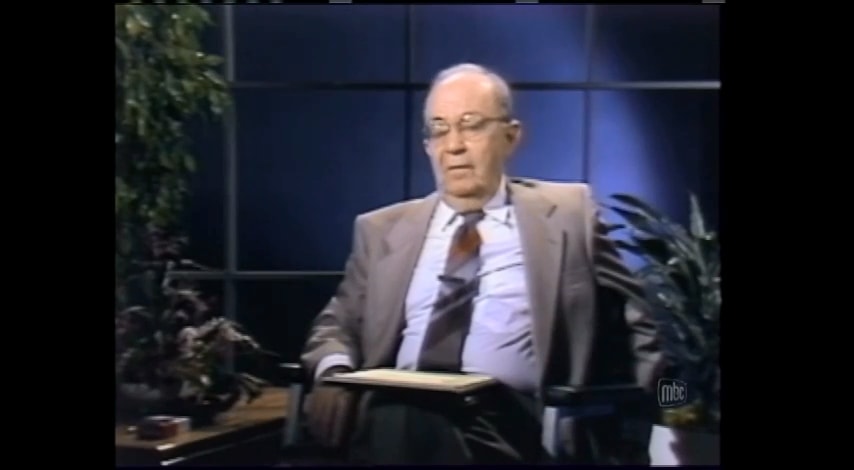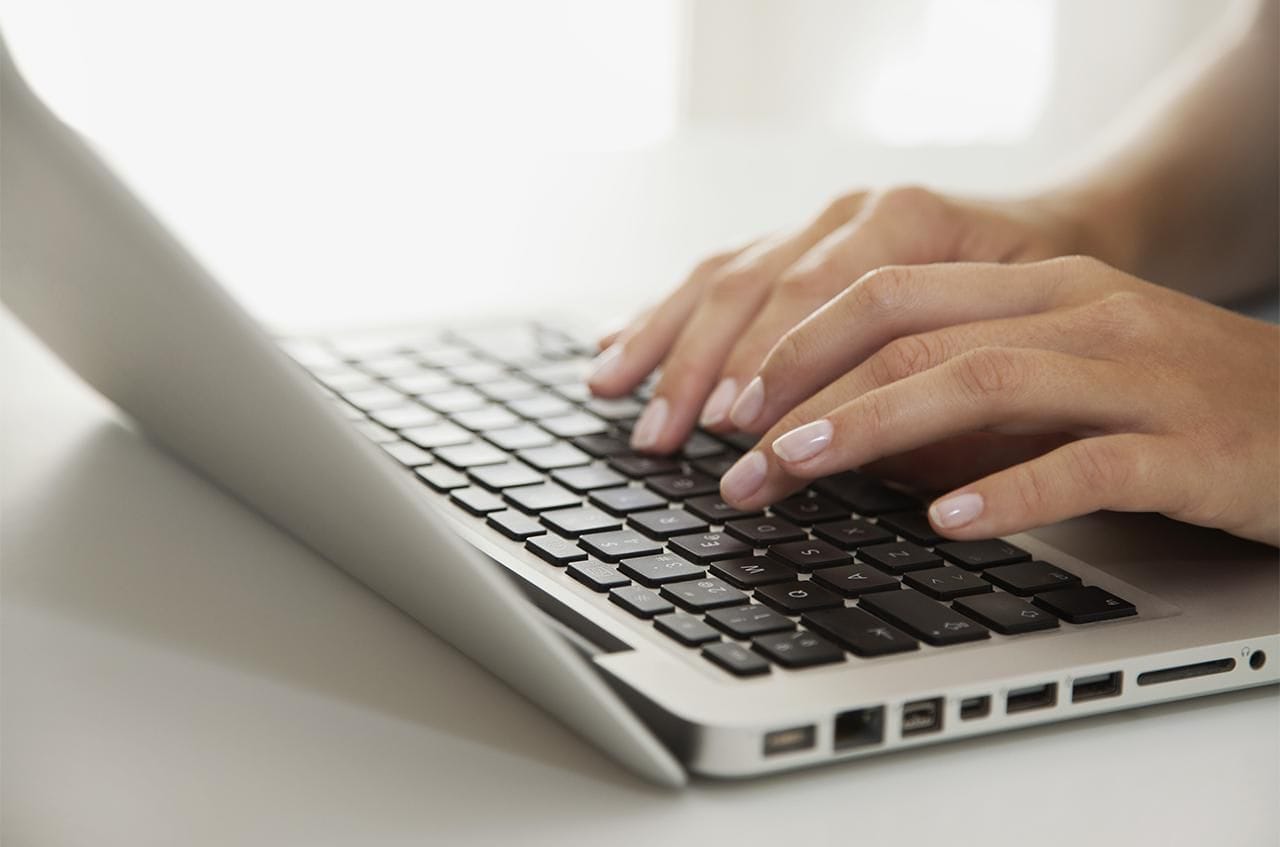 The Emergence of Political Blogs
Blogging has roots that go all the way back to the beginning of the Internet. But during its early years, the practice was limited to a small group of computer-savvy users. As more and more people started exploring the Internet, it became an increasingly popular phenomenon. By 2004, blogging had become fairly mainstream and politicians started to see it as a way to communicate directly with their constituents. People working for more traditional media outlets started to regularly cover blogs. Bloggers began appearing for interviews on TV and radio programs and were even given the credentials necessary to attend both the Democratic and Republican conventions in 2004.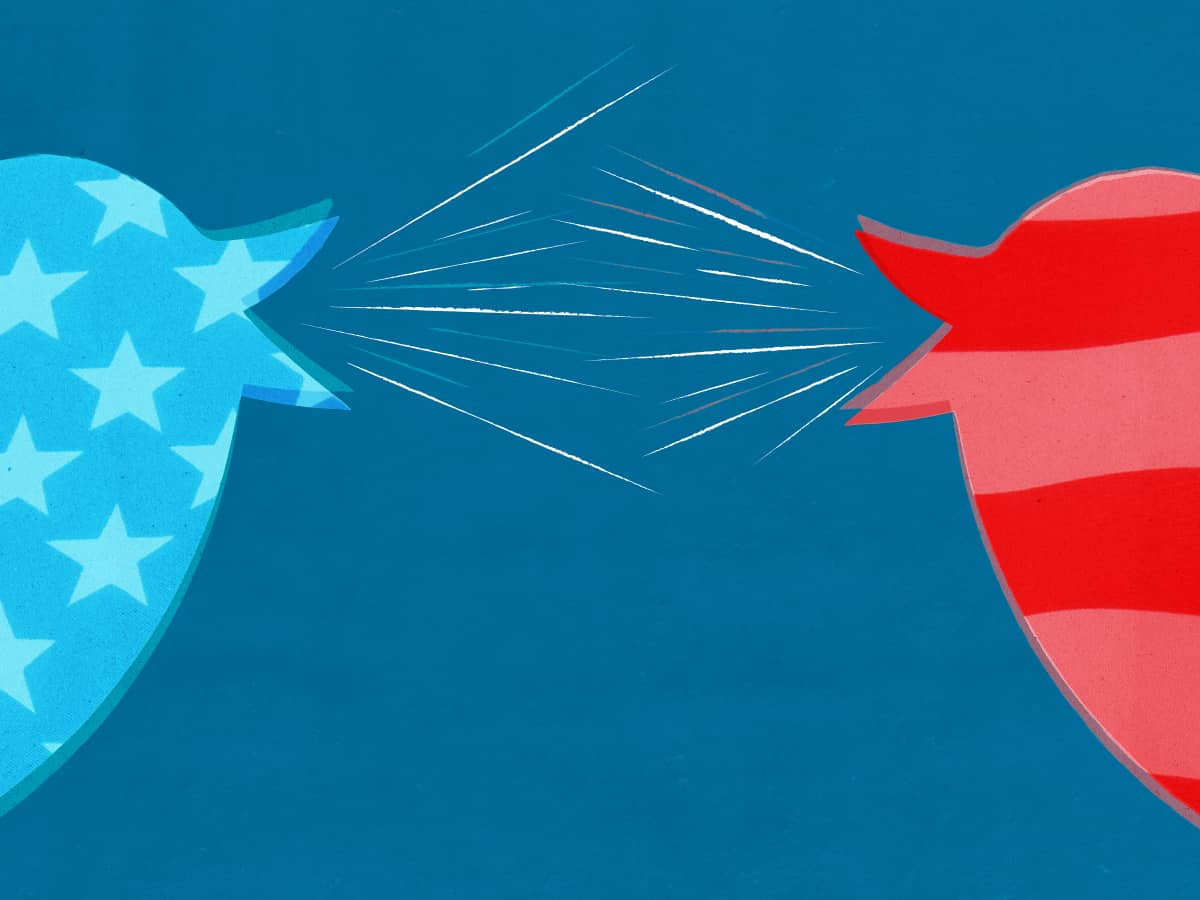 Technology's Influence on Politics
Today, technology is deeply entwined with politics. Politicians use online polls to get a sense of their constituents' opinions. People read articles and watch speeches and debates online. And world leaders are able to communicate freely through social media sites like Twitter. Whether or not these changes are for the better is up for debate. On one hand, people have free and easy access to thousands news sources; on the other hand, there is a lot of inaccurate information that can be found and shared online. But for better or worse, technology has deeply impacted the political landscape, and will probably continue to do so for years to come.